кстати о птичках, кендрик лямар получил премию пулицера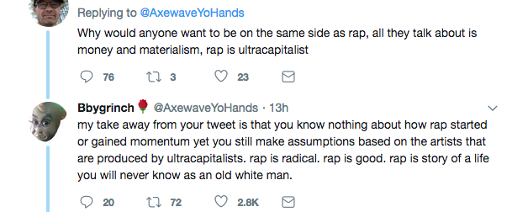 эм си чайка ин да хаус, йо
The earliest example of music which could be construed as a diss track[1] was Tchaikovsky's 1812 Overture, which was written in 1880 to commemorate Russia's defense against Napoleonic invasion[2]. The use of a battery of canons in the climax of the piece is considered a mockery of the retreating French forces whose own artillery was used against them. This is the first recorded instance of the use of weapons as an instrument—a motif which extends to the use of firearms as instruments in contemporary hip hop diss tracks.